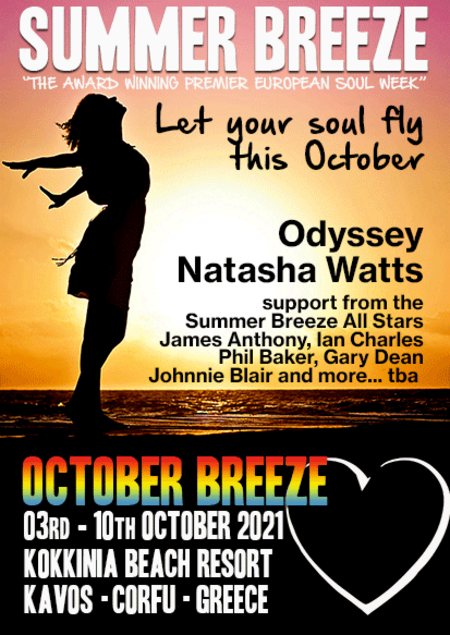 Natasha Watts live in CORFU
FANCY A LAST MINUTE HOLIDAY IN THE SUN. JOIN US FOR THE SUMMER BREEZE "MINI BREEZE" 3rd – 10th October 2021
Good Morning, hope you're having a great weekend
Thinking of coming over this October for the Mini Breeze?, now is the time to book your flights… there's great deals and prices from EasyJet, RyanAir and BA right now. With prices starting from £14.99 and £19.99 depending on airline choice.
We have secured some great prices on the accommodation and our 7, 5 and 3 day packages.
7 Day Package October 2021 staying @ CHANDRIS HOTEL
£249.00 per person | 2 People sharing | Twin
£219.00 per person | 3 People sharing | Triple
£346.00 Single
(No single Supplement) More info:
Contact: summerbreezesoulweek@outlook.com for accommodation availability.